Does clearing out space create room for new ……or help you shed pounds?
In a recent impromptu conversation on Facebook with David Cohen he openly shared with me that after clearing out his closets he weighed in 4 kilos lighter at Weight Watchers that week. Is there a connection, you ask? David says "I believe that there is a connection to ridding yourself of the old so the new can come in" He was tackling the kitchen when we started messaging back and forth so I asked him if he'd be willing to share how it 'feels' when he was finished.
A kitchen can generally take hours of focused work to complete – there are the cupboards, the fridge, stove and all that cleaning with sudsy soap and water to take care of. I was so excited when he got back to me and here is what he said…..
"Ok the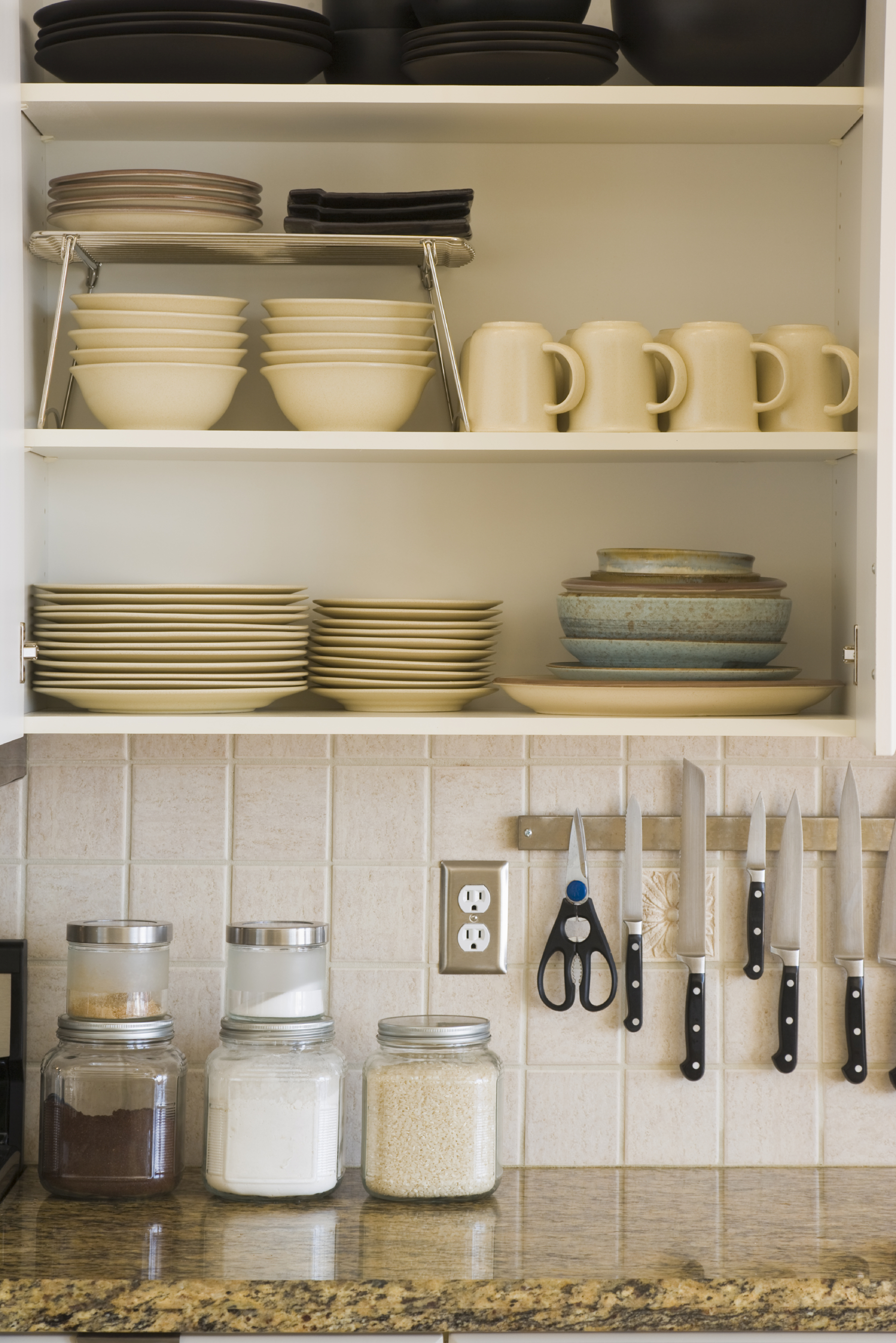 kitchen is complete, threw out 5 bags of recycling, 4 bags of green bin…cleaned out, cleared up, made space…cleaned ovens, stove tops, cupboards, laid down new vinyl in the cupboards, put in new tin foily things in the elements (Stove top)…dusted, vacuumed, washed floors…cleaned the fridge and freezer too…what a feeling, I am exhausted but happy! There you go you wanted to know how it felt and that's my answer…I have two more tasks to do and my deep clean spring clean is done! Oh and to me it's about letting go of the past to make room for the new…are you finding your clients are doing this as well Deanne? Let me know…take good care, thanks for being a sounding board!"
Thanks so much for sharing your process David – I can just imagine how exhausted you were but I guarantee that the days ahead (in your kitchen) are going to make you feel like you are on cloud nine. You'll want to maintain the little things like touching up the stove, wiping out the fridge periodically, etc just to maintain all the work you put in.
In answer to your question about the kAos Group clients letting go of the past to make room for the new – yes, they do want to let go of the past (or at the very least archive it) because that is an essential part of the organizing process. But when it comes to letting go of stuff (not particularly food items :)) you can't always 'let go' until you know what you have. We prompt our clients to group like items together first and then you can comfortably and confidently rid yourself of the extra. In regards to making room for the new – let's use an office as an example – the papers can't all be shredded (remember we need to keep documents for tax purposes) so we create filing systems that can be easily archived so that the day to day filing system is roomy, easy to access and has lots of open space in the "new clients" section as well as "receivables".
My final thoughts:
1. Pick one place and work on it till it's done – you're better off over estimating the time you think it'll take
2. Have the supplies you need (if it's the kitchen get the little foily things)
3. Celebrate your achievement – write, blog, note it on the calendar – something to honor the work you've done
4. Do maintenance spot checks on the areas you've completed – 15 minute focus times can maintain your efforts
5. Make room in your life for new things by dealing with the old stuff