As we get our kids set for school and psych ourselves up for another fall season, there's no better time than now for a closet make-over. So, before you head out on a shopping trip for new clothes check out what you 'need'.
If you've already shopped (because really, who hasn't :)) still consider following our  handy checklist to help whip that closet into shape to make getting dressed easier each day :
Examine every single thing in your closet – remove items and lay them out on your bed if it makes it easier to sort
Only put back items you are sure you want to keep, if you are unsure, hang it backwards and if you don't wear it by next year, discard
As you return items to the closet, divide them into "current" and "out of season" giving the current items up front space with out of season items in the back
Group your items by type, i.e. pants, skirts, dresses, long-sleeve tops, short-sleeve tops
Optimize space with belt hangers, scarf organizers and door hooks
Door hanging shoe bags can hold socks, tights, hair accessories, and any assortment of dolls or ninja warriors 🙂
For items that you no longer want – place into 3 labeled bags: donate, garbage, and consignment
If you still have too many items for the space, consider storing out of season items elsewhere

perhaps an available closet in another room or
or pack some items up in storage boxes or under the bed bags that you remove the air from
or think about installing a customizable closet system for your next make-over
Here's a young lady's narrow closet that we maximized the space in – I wish I was a better photographer but I think you'll get the idea.
Before pic includes: ceramics on the top shelf, art kits on the bottom shelf and those custom metal cubes that seemed like a good idea at one time. So, we gave her two drawers for her undergarments, two basket drawers plus gave her some floor space back….who can say they have floor space in their closet? Added in all new hangers, a couple of baskets, lighting and only put back the clothes she will wear!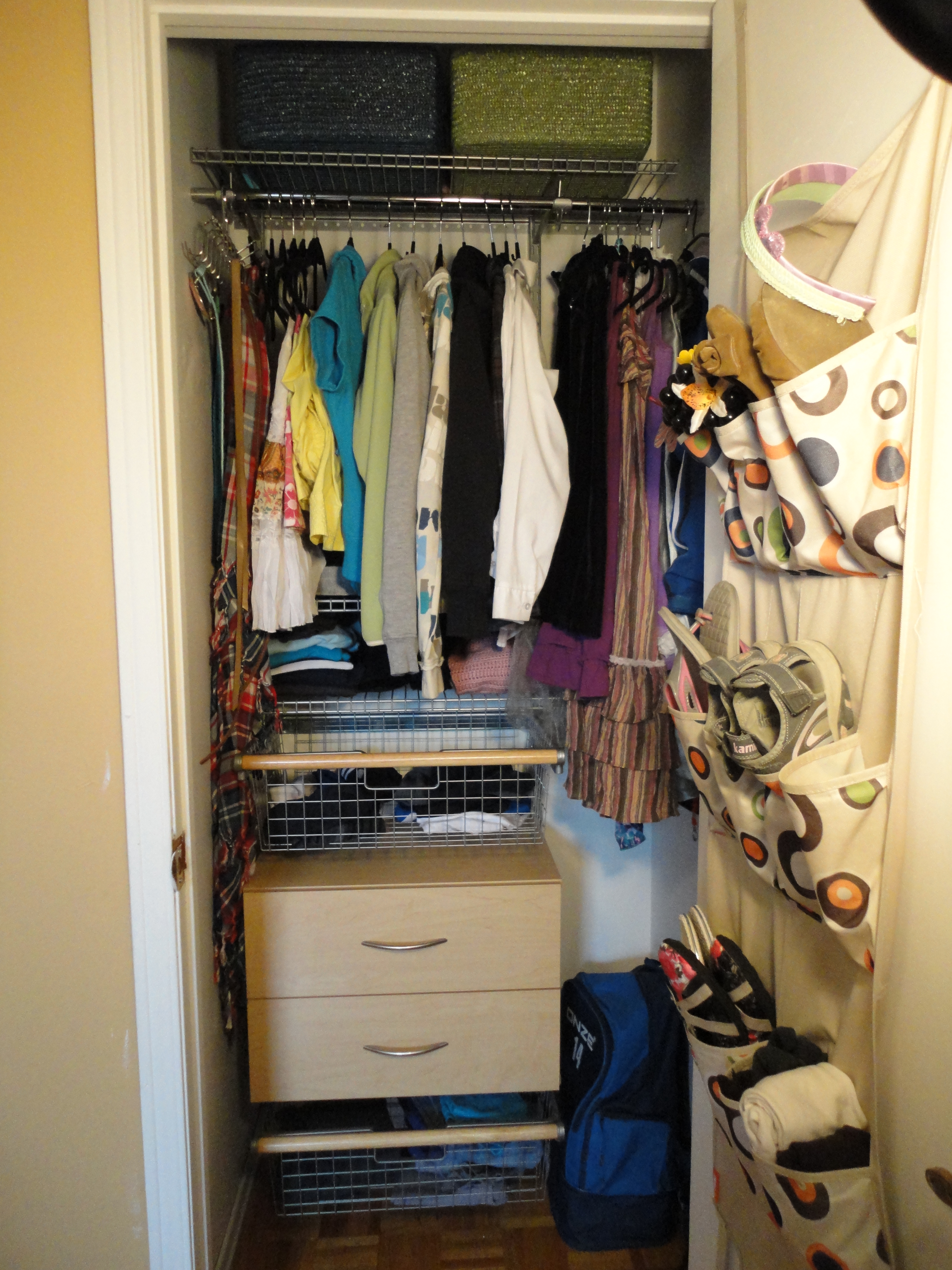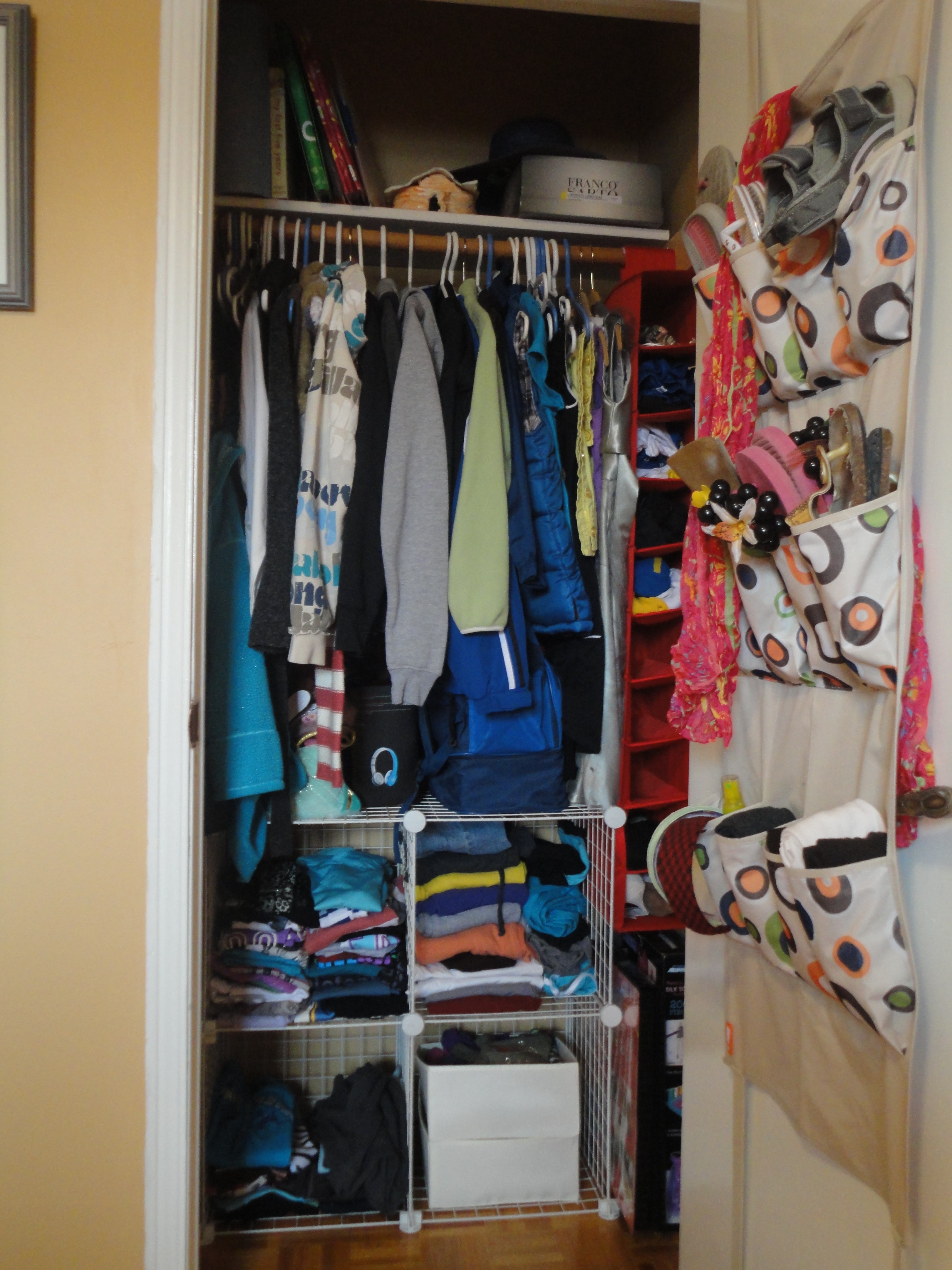 Related articles