Whether you're celebrating Christmas, Chanukah, Kwanzaa, or the Winter Solstice, there's no question that holidays are more enjoyable when you have systems in place to minimize stress.
Click here to open up a world of organizing tips, ideas and strategies to help you tackle the holidays, wrap-up fun with a beautiful ribbon and welcome in the new year with a smile.
See 100+ cool organizing tips and ideas for the holidays and the seasons.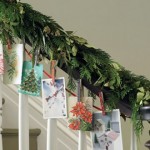 Read Chaos to Calm for the holidays …
Try these organizing printables